Dr. Jason Dick, Chiropractor
Dr. Jason Dick studied at the University of Calgary prior to attending Palmer College of Chiropractic, West. He graduated with honours (Cum Laude) and earned his Doctor of Chiropractic degree in September 2003. During his educational career, Dr. Dick earned an International Student Scholarship and he participated as an active member of both the Sports Council and Palmer West's Hockey Team. After graduating from Palmer West, he completed a continuing education course in soft tissue and he earned certification in Active Release Techniques. He is currently a member of the Chiropractic Honours Society.
Throughout his career, Dr. Dick has been involved in many athletic events, including Special Olympics Soccer (San Jose CA) and Laguna Seca Mountain Bike Race. In 2003, he was involved with events such as the Highland Games (Pleasanton CA), the World Cup Bobsled (Calgary AB), the World Cup Freestyle (Fernie, BC), the Olympic Wrestling Trials (Edmonton AB), and Ironman Canada (Penticton BC). Dr. Dick was involved with Hockey Canada's 2008 Women's Under-18 IIHF Championships and he has worked with Mike Miles (Muay Thai Kickboxing) from 2004 to present. Since 2005, Dr. Dick has treated the Calgary Hitmen and the Cochrane Cobras, as well as several Calgary Stampeders.
Dr. Bryan Myles, Chiropractor
Dr. Myles graduated from the University of Calgary with a degree in Biological Science, concentrating in Biological Chemistry. He was awarded his Doctor of Chiropractic degree from Toronto's world-renowned Canadian Memorial Chiropractic College (CMCC). Dr. Myles continued at McMaster University to obtain his diploma in Contemporary Medical Acupuncture.
As he continually upgrades his skills, he has completed courses in Graston Soft Tissue Mobilization, as well as spine, upper limb, and lower limb ART. He has achieved Level 1 Certification from the Titleist Performance Institute. His interest and extensive knowledge in anatomy and the biomechanics of movement enable him to provide patients with treatment plans that are specifically tailored to individual need and designed to help patients reach their lifestyle and fitness goals.
Dr. Myles demonstrates his knowledge of and dedication to health and wellness in many areas of his life. As an avid skier and Crossfit competitor, Dr. Myles has an insider's understanding of Calgary's active community. He delivers informative presentations throughout the city and travels throughout North America with the Canadian Halfpipe Ski Team. These experiences provide Dr. Myles with opportunities to practice in various environments and with athletes of all calibers.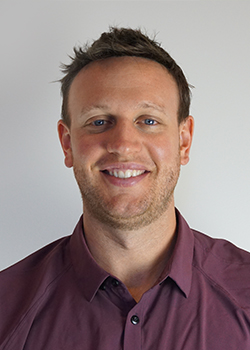 Dr. Trevor Dandridge, Chiropractor
Dr. Trevor Dandridge completed his Doctor of Chiropractic from Palmer College of Chiropractic in San Jose, California. As an avid golfer and snowboarder, and former junior level hockey player, Dr. Dandridge has a keen interest in those who love to stay active. Having sought out chiropractic care for injuries in the past, Dr. Dandridge understands well the value of manual therapy and has spent countless hours above and beyond his educational requirements ensuring he delivers his best possible care.
In June of 2017, after completing the world-renowned Contemporary Medical Acupuncture Program in Hamilton, Ontario, Dr. Dandridge was offered an opportunity to begin working with the Canadian Freestyle Ski Association. Later that year, Dr. Dandridge became one of only a handful of therapists in all of Alberta to complete the Neurofunctional Sports Practitioner Program, an advanced medical acupuncture course at McMaster University. Shortly after completing the NFSP course, Dr. Dandridge joined the Calgary Hitmen of the WHL, currently in his third season as the team chiropractor.
Through his travels with the CFSA, and work with professional athletes ranging from NHL players to Olympic gold medalists, Dr. Dandridge's experience continues to expand within the dynamics of manual therapy. A few other extracurricular specializations and interests include: The Foundations of Clinical Neuroscience, Active Release Technique, Dynamic Neuromuscular Stabilization, Instrument Assisted Soft Tissue Mobilization, and Performance and Functional Kinesiology Taping.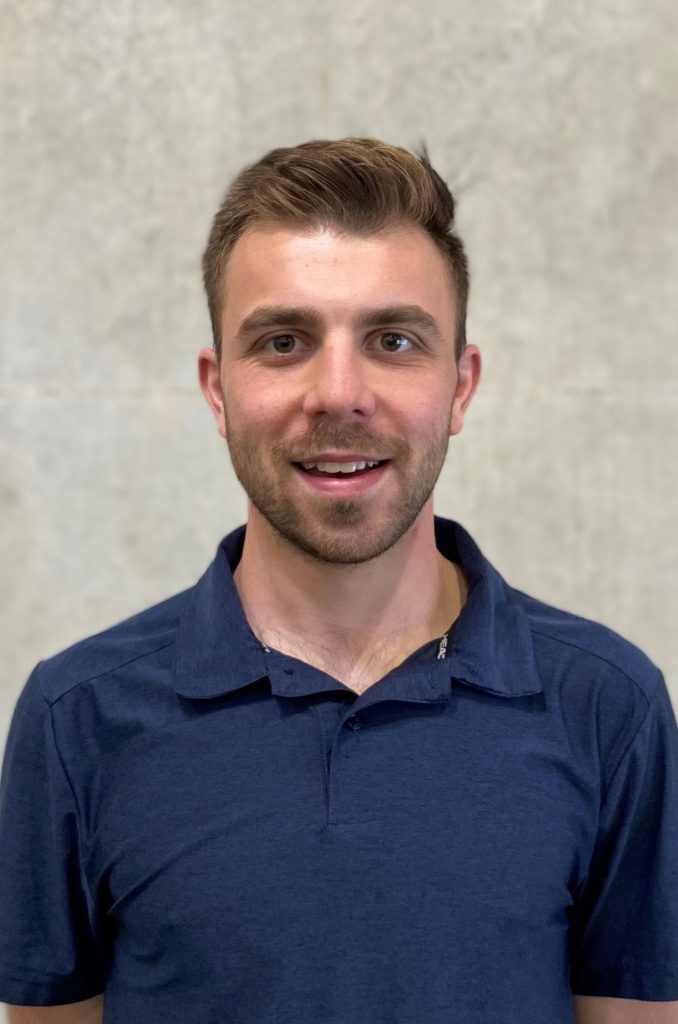 Dr. Nathan Jeffs, Chiropractor
Dr. Nathan Jeffs received his Doctor of Chiropractic degree from the University of Western States in Portland, Oregon and his bachelor's degree in Kinesiology from St. Francis Xavier University in Antigonish, Nova Scotia. He provides a patient-centred, evidence-based approach to treatment that emphasizes movement, exercise, and nutrition along with hands-on treatments to improve health and function, and decrease pain. Dr Jeffs has extensive knowledge and training in bike fitting and offers fitting sessions to help you feel more comfortable on the saddle and relieve any pain experienced while riding. He has also completed training in concussion management and loves the opportunity to help patients navigate the world of mild traumatic brain injury. Dr. Jeffs has recently received his Titleist Performance Institute (TPI) Level 1 certification to assess movement and swing characteristics in golfers and find ways in which they can improve their game and lower their scores.
Nathan's background in competitive sport has provided him with the experience to address and understand pain and injury from its foundation in movement. Growing up in Ontario, he competed in high-level hockey, cycling, and running. During his time in Nova Scotia, Nathan ran for the St.FX Cross Country team.
When he's not working, running, or cycling, Nathan enjoys playing hockey, hiking and backpacking, and walking his dog. He also enjoys finding a good cup of coffee and reading a good book.
Check Dr. Jeffs out on Instagram @nathanjeffsdc for lots of helpful information about pain, nutrition, and health advice.
Kristen Funk, Physiotherapist
Kristen Funk graduated from Trinity Western University with a degree Human Kinetics and was awarded her Masters of Physiotherapy from the University of Alberta. Kristen believes in continuous learning and is currently working towards her Orthopedic Manual Therapy Diploma. She has also completed several post graduate courses in dry needling (IMS) and different manual therapy techniques.
An avid athlete, Kristen played competitive soccer at the Provincial, University, International and Semi-professional level. She representing Canada at the FISU games in 2009 and 2013 and played for the Vancouver Whitecaps in 2010 and 2011. Most recently, Kristen was inducted in the Canada West Hall of Fame for her career as a goalkeeper at Trinity Western University. Kristen continues to enjoy an active lifestyle which includes hiking, skiing, mountain biking, tennis, golf, and strength training.
Adam Sanvido, Massage Therapy
Adam has been treating as a massage therapist since 2005 and has completed the 2200 hr massage program at Mount Royal University. Adams treatment plans are tailored specifically for each patient combining protocols of Anatomy Trains, Rapid Neurofascial Reset and Graston soft tissue technique. His personal and therapeutic interests in sprinting, Crossfit, Olympic lifting, Kettlebell training and gymnastics provide a strong foundation for treating patients of all ages and athletic ability.
Milan Hudec, C. Ped
Milan is a Certified Pedorthist and he has been the owner of Feet First Orthotics since 1993. Throughout his career, Milan has worked with some of the most prestigious clinics in Calgary, including Lindsay Park (now known as Talisman Centre). He specializes in the biomechanics of the feet, as well as the lower extremities, and gait functions. After carefully assessing the needs of his patients, he prescribes custom-made orthotics to help eliminate foot, knee, leg, and back problems. Each orthotic is hand-crafted in Canmore and there is no 3rd party involvement in the process. Milan focuses on improving patients' day-to-day activities in order to promote patient health for years to come.
Chelsea Skogen
Chelsea Skogen graduated from the 2200-hour Massage Therapy program at the MH Vicars School of Massage Therapy in 2016 and is an active member of the Canadian Massage and Manual Osteopathic Therapists Association. Chelsey started massage at a very young age working on her father's low back as a child and is now using her years of experience to treat patients of all backgrounds and athletic abilities. Chelsey has completed courses in Jade Stone massage and Myofascial Cupping since graduation and finds these techniques extremely valuable while providing focused soft tissue/therapeutic treatments. She believes that the body is constantly trying to achieve balance and she approaches her patients in a holistic manner, treating the entire patient not just the symptoms. Chelsey's personal interest in hiking, fitness and snow boarding allow her to understand the demands of Calgary's active community.